How To Assemble Your POP Display
Follow these simple, closely sequenced steps to easy assembly
(It's OK for the geniuses to POP ahead, just look at the pictures, or however you do your genius thing...the rest of us will just follow these steps!)

First, here are all the parts to your POP display: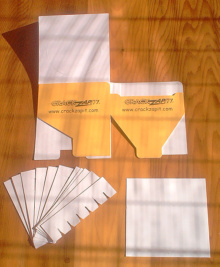 1) Take the flat display with the circular logo facing down...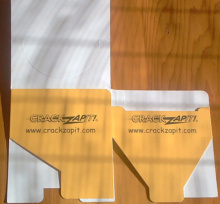 2) Insert a finger in the center of the two facing sides and pull toward you.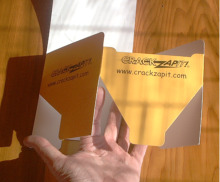 3) Push those 2 sides over to your left, let spring back so you see the 4 distinct sides.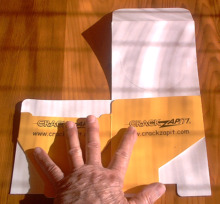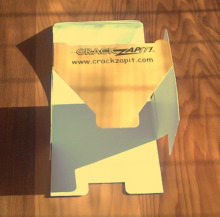 4) Fold in the left and right bottom flaps completely, let spring back.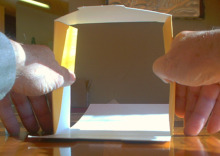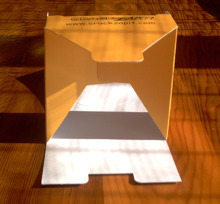 5) Fold in the large rectangular bottom flap completely, let spring back.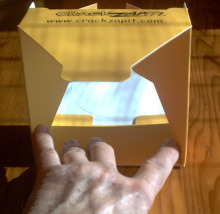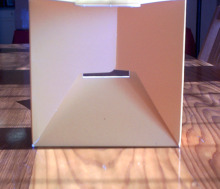 6) Fold in the front triangular bottom flap completely, let spring back.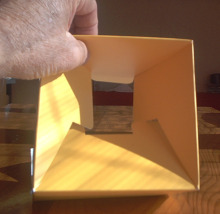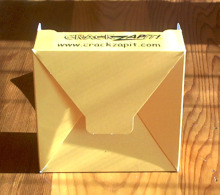 7) Fold the left and right bottom flaps together, then the triangular flap, finally the rectangular flap.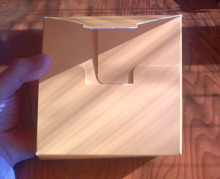 8) Gently bend the inside corners of the rectangular flap that overlap the triangular one, and insert them underneath the triangular flap. Voila! (If each flap's fold has been completely folded and sprung back, and the display is promptly turned bottom side down, it won't spring apart).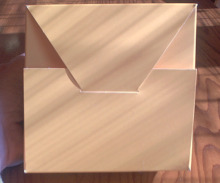 9) Place the square 'floor' inside the display, which 'locks' the box.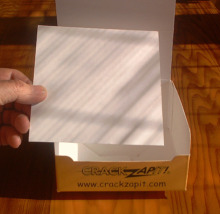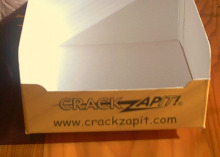 10) With the box facing you, carefully press the die cut half circle out and away from you with your thumbs.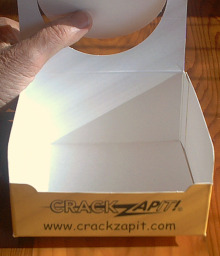 11) Fold the top of the logo display flap toward you.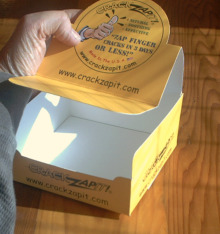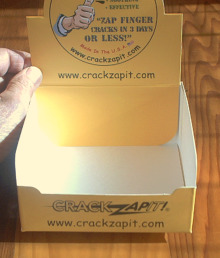 12) Assemble the 'egg-crate 'by creating a square with four pieces of the dozen included. Next, fill in the empty slots using 4 pieces on one side, flip over, install the last 4. Don't hesitate to press hard and 'wiggle' to make the pieces mate properly. Install in display box, and load with CrackZapIt!